IDAIA
Where Cretan land meets human effort
"Idaia" is the first name given to Crete by the island's king, Zeus, to honor his wife and mother of the ten Kouretes, Idaea. According to Greek mythology, Crete is the island where Zeus, the god of Olympus, was born.
The logo of Idaia Winery features an eight-petal daisy, which is also depicted on the disk of Phaistos. This symbolizes the star Sirius, which is the brightest star visible in the night sky.
Idaia Winery is a family-owned winery founded in 2000 by oenologists Vasilis Laderos and Kalliopi Volitaki with the aim of highlighting the indigenous Cretan varieties and the island's multifaceted vineyard. The winery is located in the heart of the Cretan vineyard in the Malevizio province, in the village of Venerato, south of Heraklion, within the Dafnes PDO vineyard zone.
more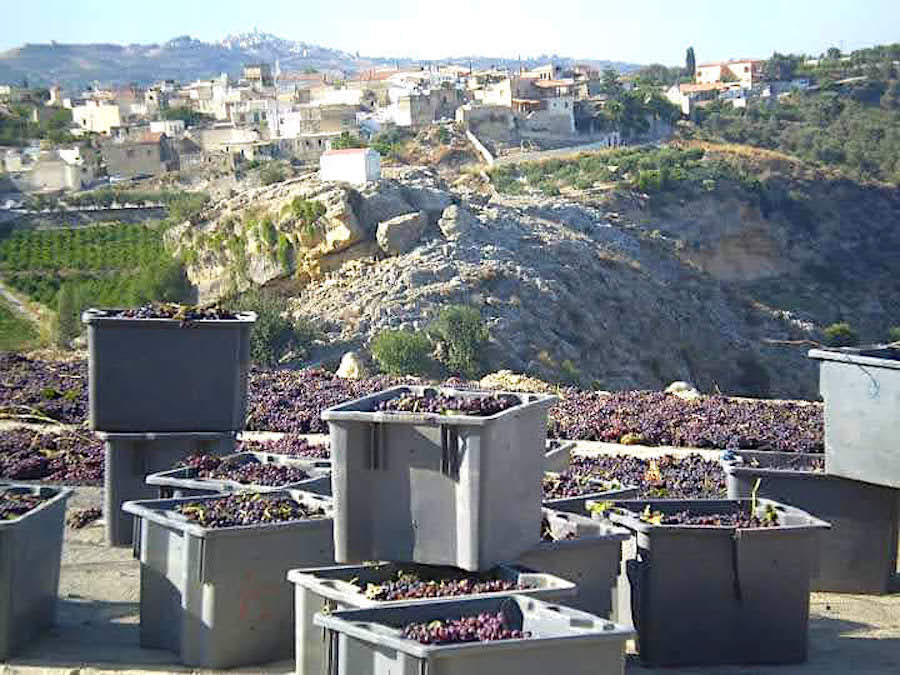 2000
The first attempts to produce sweet PDO Dafnes wine.
I
d
a
i
a
®
W
i
n
e
r
y
®
C
r
e
t
e
®
Our Wines
Dedication to indigenous varieties
more
CRETE
We reveal Crete's outstanding viticultural heritage
OUR 'TEAM'
Every member of our family puts their heart and soul into the wine. The sense of ownership, pride and teamwork is apparent.
VISIT US
We are waiting for you to experience the Cretan hospitality. Enjoy the best wine tourism experiences with delicious wines and traditional Cretan products.